If you are looking into starting a small health care business but are not yet ready to become licensed, then a 3 Bed Personal Care Home may be your answer. This type of Personal Care Home allows you to tend to up to 3 residents, 24 hours a day and does not provide personal care services.  Also, residents must not be in a condition where they need full assistance as in an assisted living facility or nursing home.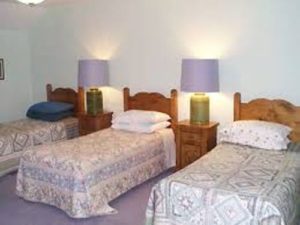 A typical set-up is where the operator/owner works and lives there as well. This helps to keep costs down and increases the attention given to each resident due to the low staff to resident ratio.
It is important that certain criteria is met in order to legally operate this type of healthcare business.  RALC provides training and guidance to get you through the process (See our "Starting A 3 Bed In Home Care Business" below).
Course Details:
Course Name: Starting A 3 Bed In Home Care Business 

Next Class:  Contact Us!

Costs: $2500 Per Person

Description:  "Starting A 3 Bed In Home Care Business" is a 3 hour seminar that takes you through everything that you will need in order to locate, set-up and sustain in this arena. Upon completion, the student should be able to confidently run a successful Small Personal Care Home.
Select Buy Now to Pay for this Course. If selected you acknowledge that you've read and agree to RALC's Terms and Conditions.