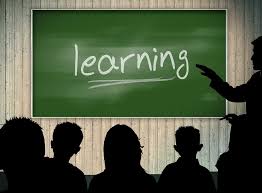 Residence Assisted Living Concepts (RALC) is a Training & Consulting company exclusively dedicated to the introduction, promotion and growth of Residential Senior Living. We offer a variety of certified training courses including the state required 24 Hour Management Course. We are unique in that we have successfully combined proven Real Estate Investing Strategies within the now emerging Residential Senior Living Arena, thus creating space for Investors seeking to earn residual income.
Currently, seniors needing care comprise of 3 generations (The Greatest Generation, The Silent Generation & The Baby Boomers). Of these generations the youngest are the Baby Boomers born between 1945-1964 and are the next in line to have an immediate need for Senior Care. The U.S Census (2014) estimates that there are currently 77 million Baby Boomers living within the United States. Within this group 10,000 people will turn 65 years old every day for the next 20 years which means that there will be 73 million seniors in the year 2030. Furthermore, an additional 16 million senior citizens will join this population by the year 2050 making it a whopping 89 million senior citizens in the U.S. Today there are approx. 45 million senior citizens living in the U.S. and a large percentage of those seniors will eventually need housing for long term care.
Long Term Care is not the institutionalized settings of yesterday. Seniors and their families are choosing residential home like settings.
According to industry experts, the senior care industry is exploding and now is the time to take advantage of this great opportunity in a plentiful market. RALC Training & Consulting can get you there!